Marine Training Software Part 11
It is with great pleasure that we announce Marine Training Software Part 11 available for sale
X92
The New Low Speed Engine Room Simulator by Unitest
RT-flex50DF
Low Speed Dual Fuel Engine Room Simulator
Unitest Marine Simulators is a World Leader
in creation of maritime training software and engine room simulators
Marine Training Software & Engine Room Simulators
Unitest Marine Simulators is a private – owned enterprise, founded in 1990 and based in Gdańsk, Poland. In the beginning the company's activities were concentrated on the design and production of diagnostic measurements on ships during sea trials. Gradually, the scope of company activities was broadened and included the design and installation of complete Diesel engines laboratories for marine educational institutions.
VIEW MORE
Unitest Full Mission Engine Room Simulator with Touchscreen Solution
The new version of the full mission engine room simulator with the hardware consoles and the multiple touch screens. All touchscreens responsible for the 3D visualization are built in hardware consoles now. All engine room models with 3D engine room visualization can be run in this new hardware configuration.
Full Specification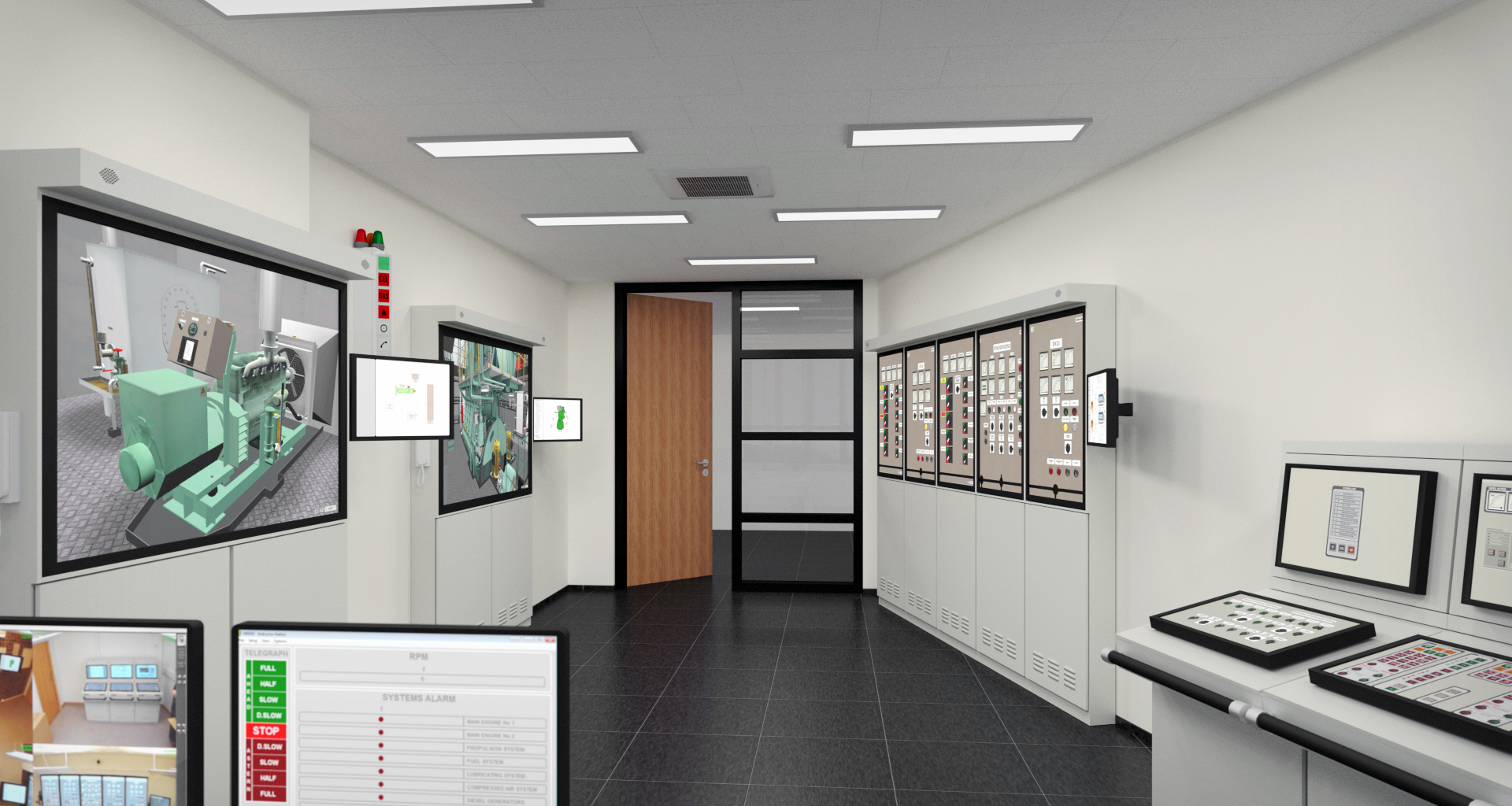 Facts about Unitest Marine Simulators